So, what's social commerce? And what does it have to do with shopping? At Kapshure, we like to say people aren't going shopping; they're always shopping. While most shopping still occurs offline, just about everyone shops online. The question we come back to is, can online shopping replace traditional shopping?
With that, shopping online, while convenient, can be very time-consuming. In 2022, people spent 110 billion hours in shopping apps globally. U.S. consumers accounted for 2.8 billion of those hours. Before we had short-form videos, Think With Google reported that from 2015-2017, people watched 50,000 years of product review videos on YouTube via their mobile devices.
If you look at almost any ecommerce site, including incumbents like Amazon, they all optimize for transactions. It is especially evident in their website and app design. They offer faster checkouts and free shipping to convince consumers to purchase products online. The goal is to make it as convenient as in-store. You also see this when you search for a product on Google. The top results are typically paid ads. They show a list of products you can quickly scroll through and see prices, brands, and reviews.
What they fail to optimize for is discovery and the experience. Think about the last time you went to the mall and didn't buy anything. Now think about when you went to the mall and bought something you didn't intend to buy, but it just called your name. Finally, think about the time you searched desperately to find the perfect pair of jeans, and you couldn't find what you wanted at the mall. So, you went online and spent hours reading through reviews hoping to find what you were looking for. Only to still be in search of what are the best online shopping sites.
Consumers research products like they are writing a dissertation. But why is that? We believe as access to information grows, technology improves, product catalogs expand, and new brands pop up seemingly every minute, it makes it harder for people to decide where to place their hard-earned income.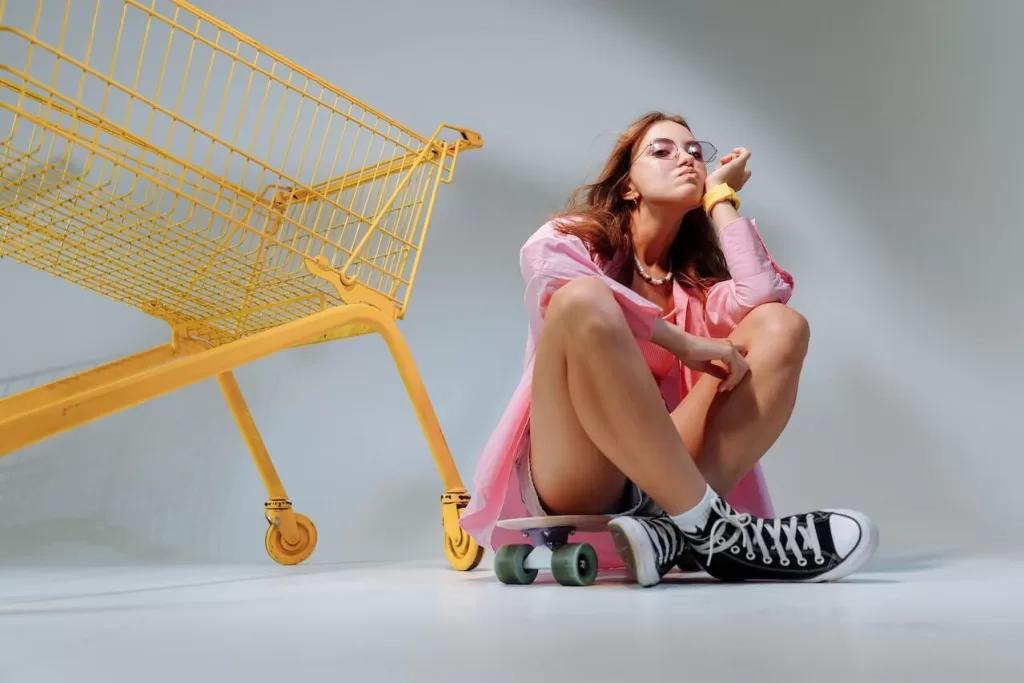 However, consumers are not just cost-conscious. Look at Gen Z, and you can see a new generation emerging. They are curious consumers who call for more accountability around ethical and environmental practices from the brands that benefit from their purchasing power. For Gen Z, how can online shopping environmental impact be lessened is top of mind for these consumers.
People often google, Which website is best for online shopping? At Kapshure, we believe shoppers need something more than search to help discover and decide what products to purchase. Something that can make the experience of online shopping rival that of making in-store purchases.
Have you ever been to Target and come across a new product and immediately pulled out your phone to see if the product had any reviews? I know I can't be the only one who does that. If you said yes, then we were meant to be besties.
Speaking of besties, have you ever had your best friend tell you about a product, and you immediately added it to your cart with little hesitation or prompting because you trusted their judgment?
Better yet, do you have a product group chat? Or am I the only one who does that? I mean, these carts aren't going to check themselves out. At least, not yet, anyway.
If group chats with product recommendations aren't your thing, check and see if your phone has more screenshots than photos. Let's be honest; you probably have more screenshots than selfies. It's all part of product research. We screenshot it, save it, and perhaps may never find it or look at it again on our mobile devices, but at least we know it's there if needed.
So, what's social commerce? And what does it have to do with shopping?

Kapshure
Let's do a quick check. Open up your Instagram or TikTok account; how many product bookmarks do you have saved? That's the power of social commerce.
In the article by Hello Partner, Shopping on Social Media Platforms Expected to Reach $1.2 Trillion Globally by 2025, they state, "According to Accenture's report, "Why Shopping's Set for a Social Revolution," social commerce means a person's entire shopping experience – from product discovery to the check-out process – takes place on a social media platform. Just under two-thirds (64%) of social media users surveyed said they made a social commerce purchase in the last year, which Accenture estimates to reflect nearly two billion social buyers globally."
The report by Accenture further contends, "People want to buy products and services based on recommendations and inspiration from people they trust. That could be family, friends, and communities, and it can also be authentic influencers they follow on social media. They want to feel inspired, informed, and confident in what they buy. Social commerce serves these needs, providing an enhanced shopping experience that sparks discovery, enables personalization, and leverages individuals' expertise and authenticity to build trust."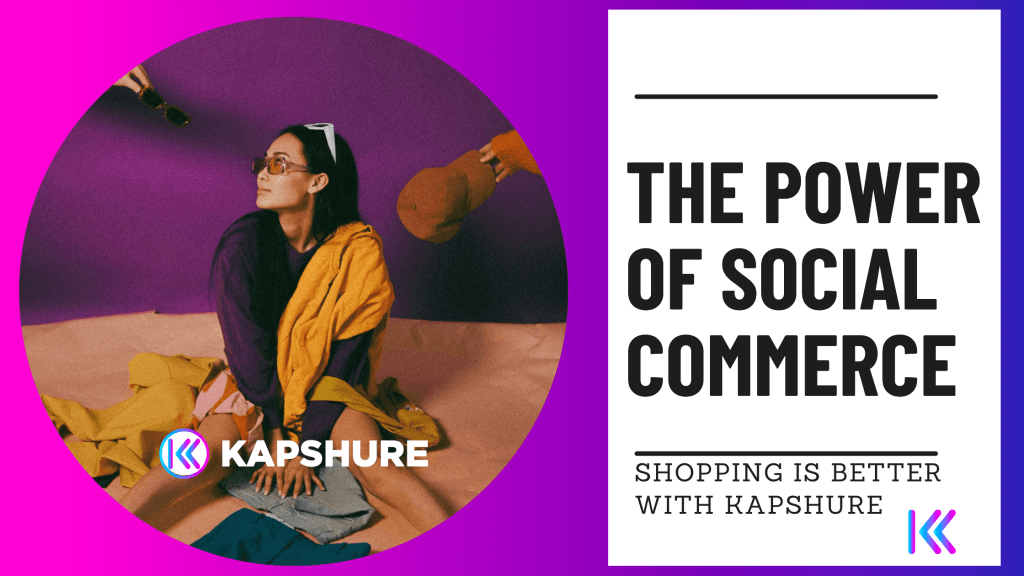 The global market for Social Commerce estimated at US$992.4 Billion in the year 2022, is projected to reach a revised size of US$8.5 Trillion by 2030, growing at a CAGR of 30.7% over the period 2022-2030.
People ask for product recommendations on almost every single social media platform. On the platform formerly known as Twitter, it usually starts with a post that reads, "Lazy web can you tell me what's the best x for y?" This is typically followed by a bunch of people sharing their product recommendations.
With video now being the default expression of the internet and short-form video proving to be a valuable asset for helping consumers make product-based decisions, we believe shopping is set for a revolution.
Shopping is not simply about making purchases. Shopping is social. It's an experience, and products can evoke emotions. Think about the time you purchased your very first car; or your first time trying on makeup. These products represent a time forever stored in your personal memory cloud.
Kapshure is at the forefront of building a social commerce platform that helps all consumers have that experience from discovery to checkout. We believe shopping is better with Kapshure, and our mission is to curate the world's best products for consumers.
Keep Up With Kapshure and Join our waitlist so you get priority when we launch. Let us know in the comments what are your favorite online shopping websites?